NOTICE
Our number one value at West Valley Collection & Recycling is the safety of our employees, our customers, and the communities we serve. We are closely monitoring the current situation and are following guidance from the CDC, WHO, and our state and local public health officials. We recognize that the Coronavirus (COVID-19) outbreak has tremendous unknowns and could cause unanticipated service delays, service interruptions, or unusually high call volumes.
We provide an essential service within our communities and strive to meet our customer commitments. At West Valley Collection & Recycling, we have developed and implemented business continuity plans to ensure our operations run as effectively as possible during this unique period in order to keep our commitment to provide the best possible service in a courteous, effective manner, and show respect and gratitude for those we are fortunate to serve.
Thank you. We greatly appreciate your patience and trust in West Valley Collection & Recycling.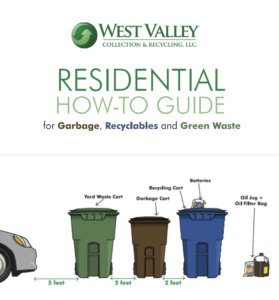 West Valley Collection & Recycling is making recycling easier. Simply enter your address to view your collection schedule, request a large item pickup or enter a material to see if it's recyclable.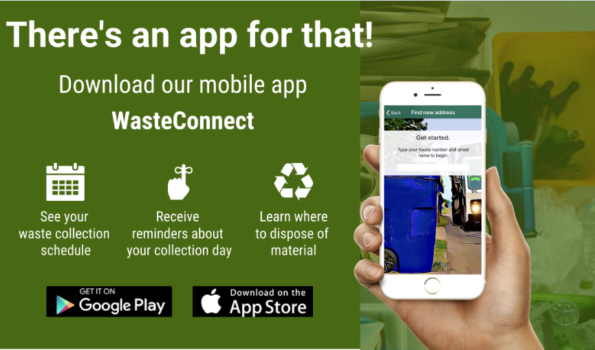 ---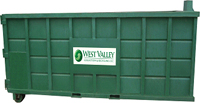 Please call customer service at 408.283.9250 to schedule your debris box or for more information.
---
PRIVACY NOTICE FOR CALIFORNIA RESIDENTS
Waste Connections is providing this notice to comply with the California Consumer Privacy Act of 2018 ("CCPA") and other California privacy laws. Any terms defined in the CCPA have the same meaning when used in this notice.
Please click on the following link wasteconnections.com/ccpa#categories for: (i) a list of categories of personal information we will be collecting, and (ii) the business purposes for which such personal information will be used.
Complete copies of our Privacy Policy and our supplemental California Privacy Policy may be found at wasteconnections.com/privacy and wasteconnections.com/ccpa.
If you have any questions or comments about this notice, our Privacy Policy, or our supplemental California Privacy Policy, the ways in which we collect and use your personal information, your choices and rights regarding such use, or wish to exercise your rights under California law, please visit us at wasteconnections.com/ccpa or call our toll-free number at 844-858-2240.